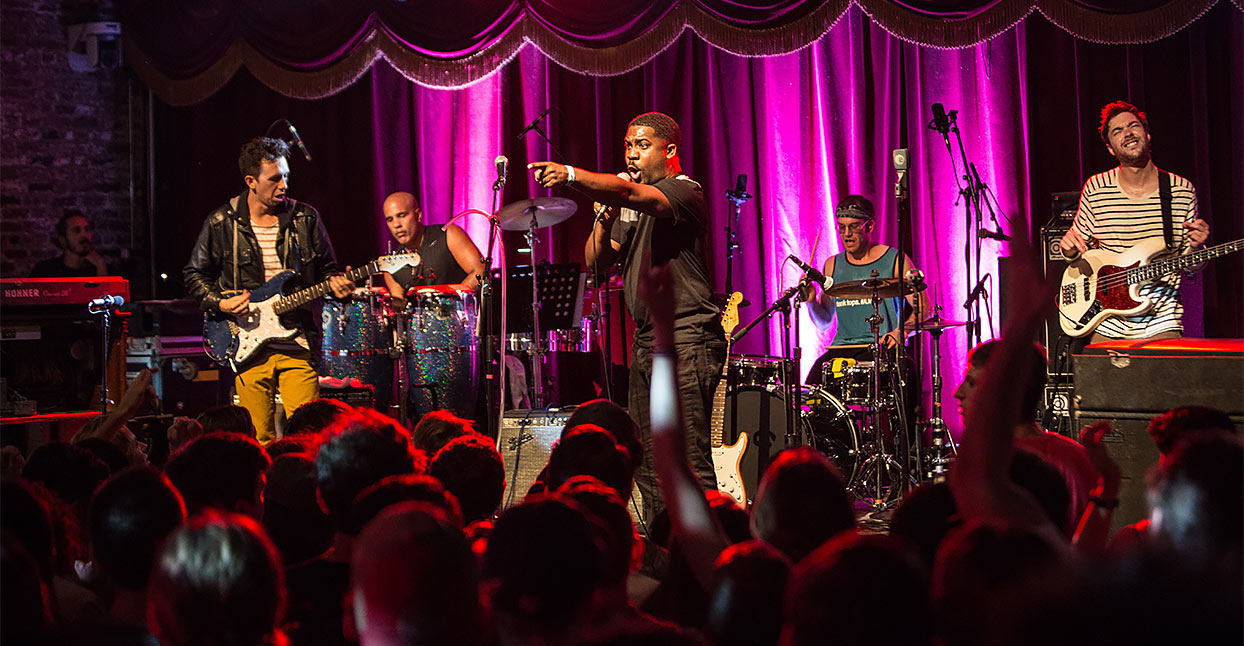 By Georgia Wyess
Vulfpeck—if there was ever an instance of divine intervention that occured in 2011, this modern day American funk group is the direct product of that. The band consists of four members: Joe Dart on bass; Jack Straton on drums, keys, and guitar; Theo Katzman on drums, guitar, and vocals; Woody Gross on keys; as well as frequent collaborations with Cory Wong, Antwaun Stanely, and Joey Dosik. Founded in 2011, the members met each other at the University of Michigan and first rose as a rhythm section for other performances and individual musicians. Later, the band's most interviewed member, Jack Stratton, convinced the remaining members to begin producing their own music—they released their first song, Beastly, in April of 2011 and later the same year, Vulf released their first ever EP Mit peck in December. Since then, the band has consistently released an album every year and has gone on multiple tours throughout the United States and has even performed in Europe, including an admissions-free tour in 2014 funded by the band's silent album—that has since then been taken off of Spotify because of a contract violation—Sleepify.
All of my close friends and family members are likely tired of my contant raving about these musical geniuses, but let me tell you why I love them so much. Throughout the years, modern music has slowly gravitated more and more towards the same four notes—C major and G major, and their minor counterparts, A minor and E minor. Vulf, on the other hand, has strayed away from that and has proved a rare example of creativity in a sea of similar-sounding music. Furthermore, the quartet has stayed true to it's rhythmic roots as they emphasise a unique, funky beat in all of their songs. I've listened to all of Vulf's releases a dangerous number of times and when I attempted to find groups similar in style, no other band has successfully combined funk, jazz, and pop as masterfully as they—proving the group is truly a one of a kind. Moreover, though Vulfpeck draws inspiration from jazz musicians and other funk groups, never once has Vulfpeck sacrificed their own style for something new. They found what works and continue to pour their hearts and souls into the music they create, even if it might not be considered mainstream.
The music also has something very human about it. Vulfpeck rarely does multiple takes and when one watches their videos that are uploaded to YouTube, it is clear that all members of the band love what they do and are having a blast creating unconstricted music.
Though I can rave about Vulfpeck eternally, there are only so many words in the English language and none of them come close to adequate describing the elite quality of funk they produce. Instead of me attempting to unsuccessfully describe their talent, take a listen to the "Complete Vulf" album created by the band themselves; it includes all four EPs, all five albums, accompanied by additional songs produced by Vulf Records.